Nov 19, 2015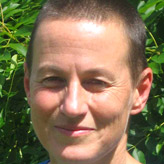 Todayand#8217;s FBA Dharmabyte is entitled and#8220;A Dharmic Framework for Total Transformationand#8221;, an excerpt from the talk and#8220;Karma and the Consequences of Our Actionsand#8221; by Ratnadharini.
There is nothing wrong with our experience, it's how we interpret it. The Five Niyamas help us understand that total transformation is possible by shifting our habitual means of seeing things. Is it random? Is it fate? Why do the conditions that arise in our lives, arise? Where does the possibility of change lay? What makes total transformation possible? A Dharmic framework gives us the key…
The fourth talk in a five-part series from Tiratanalokaand#8217;s retreat on the and#8216;Four Mind Turningsand#8217; of the Tibetan tradition. Here Ratnadharini takes us a little closer into the whole, often misunderstood area of karma in Buddhist thinking. She draws out the important details of the process that we call and#8216;actions and consequencesand#8217; and#8211; but her emphasis is always on putting what we learn into practice in real life, with other real people.
Talk given at Tiratanaloka Retreat Centre, 2005
This talk is part of the series The Four Mind-Turning Reflections.