Sep 15, 2011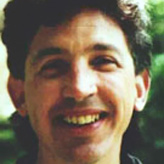 Todayand#8217;s FBA Dharmabyte and#8220;Everything Just Beginningand#8221; is by Amaraketu from the talk and#8220;Doubt as Path.and#8221; Beginning with a quote from Sungsan, he reminds us that we donand#8217;t know whatand#8217;s going to happen, everything is just beginning.
This is a preview to next Saturdayand#8217;s full length podcast.
Talk given at Padmaloka Retreat Centre, 2005.