Jun 18, 2012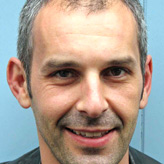 Todayand#8217;s FBA Dharmabyte, and#8220;Mahayana Scripturesand#8221; by Nagapriya is an overview of the vast literature of Mahayana Buddhism. He discusses how the new texts emerged, why so many are still preserved, and how they found legitimacy in the larger Buddhist tradition. In the full talk, Mahayana Buddhist Scriptures, he further explores ow Mahayana texts are different than those of the Pali Canon, why they emphasize imagination and myth, and why it remains useful for modern Buddhists to explore them despite their length and repetition.
Talk given at Manchester Buddhist Centre, 2009
This talk is part of the series Visions of Mahayana Buddhism.