Oct 29, 2015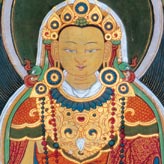 Todayand#8217;s FBA Dharmabyte explores a topic deriving from one of the Six Emphases of Triratna in a talk entitled and#8220;Sangha as a Radical Alternative to Capitalismand#8221;, from the talk and#8220;Sangha As a Radical Alternative to Capitalism and Modern Youth Cultureand#8221;.
Young Peoples facilitator Kara Moses talks about why industrialised Capitalist society presents us with particularly challenging conditions for Buddhist practise, and how the Sangha provides a radical positive alternative.
Talk given at the Birmingham Buddhist Centre on Triratna Day 2013.