May 19, 2011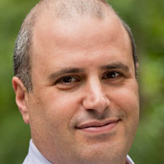 Todayand#8217;s FBA Dharmabyte, and#8220;The Buddha: Legend andamp; Historyand#8221; offers us a glimpse of the talk, Imaging Gautama, from the major new series of talks by Vishvapani to mark the launch of his new book: and#8216;Gautama Buddha: The Life and Teachings of the Awakened Oneand#8217; (Quercus, 2011).
Vishvapani recollects his religious studies and lessons on the Four Sights, which is not found in the suttas relating to Gautama. Does this mean it didnand#8217;t happen? Here Vishvapani traces the the development of a legendary story and other examples of details in the Buddha legend missing from the Pali Canon.
Talk given at the Cardiff Buddhist Centre, 2011.