Dec 24, 2018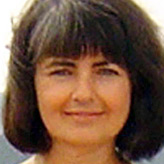 Todayand#8217;s FBA Dharmabyte is called The Heart of the Puja from A Personal Take On the Sevenfold Puja by Amarapuspa. Amarapuspa discusses the Going For Refuge section of the puja, and the Refuges and Precepts, with examples from her own personal journey towards letting go into the puja.
We hear the story of Dhaniya the Cattleman and the session finishes with a series of led reflections asking and#8220;can we be inspired by the example of the Buddha?and#8221;.
This talk was given at Croydon Buddhist Centre in June 2016 as part of our regular Saturday morning sangha class.