Dec 31, 2018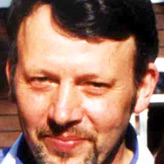 Todayand#8217;s FBA Dharmabyte is called The Journey of Descent.
Bhadra introduces the archetypal magician, Padmasambhava. He uses episodes from the magicianand#8217;s life to illustrate how engaging the imagination through ritual and being willing to make the journey of descent are key elements of a fruitful practice.
From the talk: The Art of Ritual and Descent given at a day for men in Bristol.