Apr 30, 2018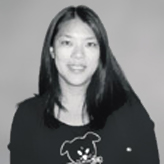 Our FBA Dharmabyte, Working at Your Own Paceis an excerpt from an Anapanasati Retreat led by Viveka.
Vivekaand#8217;s fresh and vibrant take on the traditional practice of anapanasati and#8211; mindfulness with breathing. Using the breath as a stabilizing presence, this series of meditations (including two fully-guided practices) is designed to help us discover the nature of reality itself by encouraging us to notice what is actually happening each moment in a direct and open way. Anapanasati is a complete path to awakening or enlightenment.
Please note that some small noise artefacts can be heard occasionally on these tracks due to a poor original recording.
Retreat recorded at Taraloka Retreat Centre, 2003
This talk is part of the series Anapanasati Retreat 2003.