Nov 21, 2011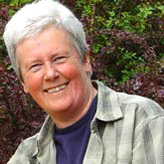 Todayand#8217;s FBA Dharmabyte, and#8220;Rememberance of Freedom,and#8221; by Kulaprabha, is from a meditation and#8211; a led reflection from the recording titled and#8220;Reflection on the Eight Freedomsand#8221;. Let yourself be led through this reflection and take up the challenge of seeing just what positive circumstances we already have to doand#8230; Well, to do what with them? Therein lies the freedom and the challenge.
This is another in the series of talks from Taraloka inspired by Gampopaand#8217;s text and#8211; and#8216;The Jewel Ornament of Liberationand#8217;, December 2007
Please note this talk is a led meditation.